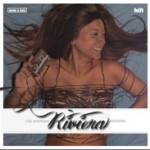 We are absolutely delighted to announce the newest addition to the One Sunny Day family:
The Notorious Riviera Brothers!!!
The Brothers are presenting their album debut "From A Box" and are now part of the One Sunny Day catalogue!
The lush and soulful approach to rock-infused 60ies Pop matches not only their skillfulness but also their knockout
stylistic command!!
Album snippets on Soundcloud: