The Black Bees – "…Honey?! Is That You?" (2019)

On their debut the Black Bees deliver a high voltage performance that sends sparks flying out of your stereo by seamlessly melting together the best ingredients of soul, blues and rock music. They got the attitude, they got the energy and they damn well know how to play with style. And with that, they easily prove that it is possible to pour untamed live-power into the charged atmosphere of a recording studio.
___________________________________________________________________________________________________________
Frank Schmiechen – "Der Mann Mit Dem Gelben Hemd" (2016)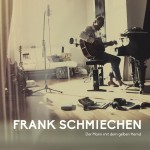 Coming from a multicolored musical background, the Hamburg-born FRANK SCHMIECHEN presents a debut album full of retrospective richness and experienced story-telling. Twelve German-spoken and -sung pop-pieces like late afternoon strolls through sunny city parks and down memory lanes. Produced by mastermind ROLAND WOLFF, these lush arrangements with a tinge of Bacharach and Beach Boy-esque flavor, provide a red carpet for the "man with the yellow shirt", serving sweet reminiscences like pastime patisseries.
___________________________________________________________________________________________________________
Early Autumn Break – "Farewell To The Juvenile Heart Vol 2″ (2016)

The fourth album of Düsseldorf's country-folkers EARLY AUTUMN BREAK not only marks their 10th anniversary, but also concludes the "Farewell To The Juvenile Heart" – Series.
Chris Bauer and Susan Bauszat, along with illustrious musical guests, are bringing their songwriting finesse to the boil once again: Folk-Blues, Alternative Country and splendid Folk-Pop at the top of their game!
Thrillingly staged, dauntlessly orchestrated and brought to life with great passion for detail.
A must for Country- and Folkafficionados!
___________________________________________________________________________________________________________
Raute – "#1″ (2016)
The debut album of Cologne's Electro-Krautler RAUTE presents the rite of passage of a band considering itself a work in progress, creating identity through transformation. The 5 tracks of "#1″ unfold a gravitational pull, volcanizing in impetuous grooves. An approach guided by the compositional framework of contemporary electronic music. Nevertheless, RAUTE leave little room for doubt that an actual "humanoid" band is at work here – endowing their determined ludic drive with space and shape. Here, dancing is not a job for machines. Organic growth instead of sequential clustering is the predominant continuum – converging in a seething, magnetic Electrofunk with postrockish roominess and neo-krautian attitude. RAUTE will keep on pursuing their pathway of reinvention, currently working on new material of danceable geometry as a trio.
___________________________________________________________________________________________________________
Hill Myna – "In Color" (2015)
The name of the mynah bird was the inspiration for the five-piece band HILL MYNA. The debut album " In Color " features large-scale synth-driven art pop, enriched with delicately arranged melodies and sounds. Conscious and unconscious influences converge and mix constantly with different styles and genres. In whatever way you approach HILL MYNA – there is impulses to find everywhere that can only be described with one word: potential cult. Be it the manifold analogies to some of music history's magnificent artists or the continuous passion with which Stefan Hill devotes himself to his compositions.
___________________________________________________________________________________________________________
Any Of Both – "Recipes" (2014)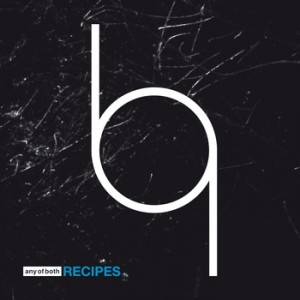 "Recipes" is the first full length of progressive indie-rock magicians ANY OF BOTH. It shows a band ready to explore the edges of pop music, where emphatically driven melodies and incredibly artistic sound work meet, culminating in an eclectic melange of early-Genesis headiness and beatle-esque Bowie-ism.
___________________________________________________________________________________________________________
Roland Wolff-Riviera – "Feels So Easy Yeah" (2014)
ROLAND WOLFF-RIVIERA, known for his (NOTORIOUS) RIVIERA BROTHERS and his guitar work for various local bands, presents his solo album "Feels so easy yeah", packed with skillfully arranged pop music that breathes the heart of 60ies elegance and northern soul attitude. A must-hear for retromaniacs and music lovers alike!
___________________________________________________________________________________________________________
Early Autumn Break - "Farewell To The Juvenile Heart Volume 1" (2013)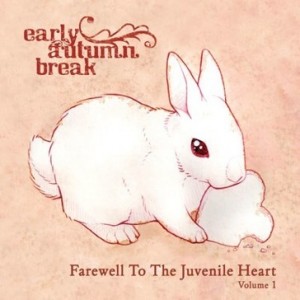 EARLY AUTUMN BREAK's third album "Farewell To The Juvenile Heart Volume 1″, released August 2013, offers a sublime blend of
energetic Folkrock and Alternative Country, with nods to the sounds of the Westcoast era and the British folk scene of the 60ies and 70ies.
___________________________________________________________________________________________________________
The Notorious Riviera Brothers - "From A Box" (2013)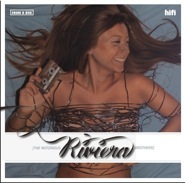 [...] lush and colorful melodies that combine British guitar ease with German romance; lustful explorations of blues territory bound to teutonic drum engineering. ___________________________________________________________________________________________________________
Early Autumn Break - "Swimming With Children" (2010)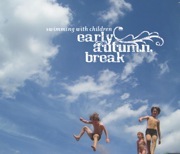 "There is some really nice variety of folk styles on this record. But for the most part, this really takes me back to the folk, folk-rock and psychedelic folk scene of the UK from 1967 to 1978. I would not have guessed this from the band name and cover shot for this album. I also would not have guessed they are from Germany based on the sound, although there was some awesome German folk from that same UK period. The band is a male and female duo who both sing, often harmonizing through whole songs in the manner of one of my favorites of old, Bread, Love & Dreams. They employ acoustic guitar, flutes, keyboards, glockenspiel and several guest musicians of various strings and keyboards. If there was any doubt that this duo enjoys the UK folk scene of old, their cover of Pentangle's "Light Flight" should dispel that doubt. I am not sure I have heard anyone else tackle this complex song that so well captured the swinging London vibe of the late sixties. But this duo nailed it, with nicely double tracked female vocals and great bass and guitar work. "Yes I Do" and "Like an Open Book" are great original songs with great vocal work and a strong folk presence in the arrangements. This one goes high on my listening list and it should be on yours as well. Whether you love the old folk scene or newer music, there are great songs here."
(Folkworld 2010) ___________________________________________________________________________________________________________
Early Autumn Break – Music When You Listen (2007)
"Early Autumn Break's debut "Music When You Listen" ushers you into places of finger-picked solitude and murmuring reverie, all of it tinged with an aching melancholy. Recorded in San Jose, California and at home throughout 2005, its a record of sweeping neoclassical grace and undeniable gravity. Susan's voice – one of those rare instruments that really could sing the proverbial telephone directory lends a smoky, sensual intoxication, while Chris' vocals, breathy and yearning, are no less convincing. The duos instrumental élan is obvious form the albums first bar . Sensitive, intimate but ultimately life-affirming – like the seasonal vacation to which their name alludes, EAB are all about stepping outside the hurly burly, taking in the beauty of your surroundings and making an emotional audit of where you stand."
(David Sheppard)