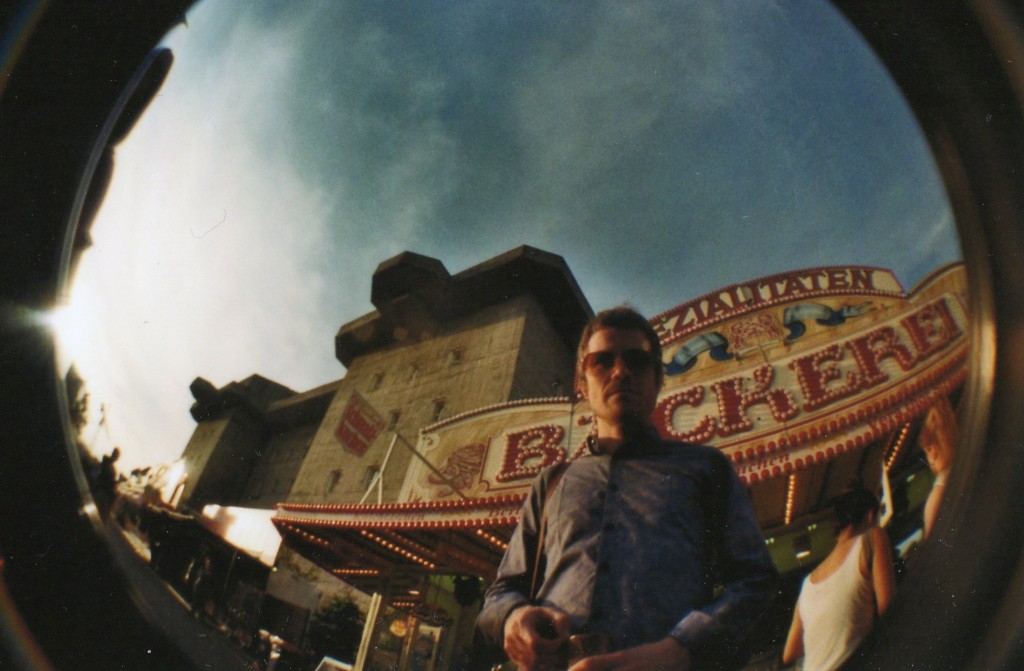 ROLAND WOLFF-RIVIERA … equally adept at buzzing, shining morning-coffee rhythms and old-school '60s/'70s melodic writing … influences from European dancefloors to Hawthorne bedrooms … production wizard & multi-instrumentalist … one-man vocal group … living and breathing the best from the history of classic pop music.
Roland started RIVIERA together with his sister Julia in 2000. RIVIERA toured Japan successfully three times between 2002 and 2004 and recieved praise from such people as Fantastic Plastic Machine or Yasuharu Konichi of Pizzicato 5.
His other band, The Riviera Brothers, just released their debut "from a box", also on
One Sunny Day Recordings. Besides preparing for a tour Roland found time to work on more songs to go solo.
Along with collaborators Jörg Lengersdorf (strings), german-british Pop Wunderkind Thomas Allan (drums) Roland had the chance to work with the californian poet Steve Kalinich.
Kalinich is well known amongst Beach Boys fans as a lyricist on their albums 20/20 and Holland. Even more Beach Boys flavor had been added by Probyn Gregory (trumpet, french horn) who's a long term member of the Brian Wilson Band.
But enough yackin', go take a listen!
___________________________________________________________________________________________________________
Video
People Like To Talk